Partnerships
When our transactions require a combination of M&A and capital markets advice, we work in partnership with Australia's leading independent capital markets advisors.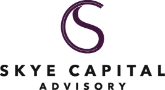 Skye Capital Advisory is a leading independent, transparent and respected debt advisory and capital structuring firm with a proven track-record raising more than A$90bn in debt for corporates, private equity firms and property developers.
Skye Capital was formed by Kelly Morton, one of the most progressive and respected senior debt advisory professionals in the Australasian market. Prior to founding Skye Capital, Kelly was Head of Corporate Lending, Australia and New Zealand at UBS.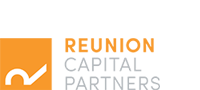 Reunion Capital Partners provides independent capital market advisory services to companies and their owners, board and management teams in relation to all facets and interactions with the equity capital markets.
Reunion was founded by Mike Everett and Rob Penney. Each a former Managing Director in Equity Capital Markets at Goldman Sachs Australia, they have worked on many of Australia's largest, most complex and challenging equity capital markets transactions. In aggregate, they have advised on over A$70bn of IPOs and follow-on offers and, since founding Reunion, they have advised on more transactions than any other independent advisor.
Co-advisory mandates
We are typically able to provide all of the services that our clients require and prefer to be mandated on an exclusive basis. We do not require exclusivity: the success of transactions for our clients is our priority, so that, in situations in which our clients require bridge financing or other specialised products, we have acted and will act as a co-advisor with investment banks.
Through over 20 years of experience in the Australian market, we maintain good working relationships with each of the major investment banks. We work collaboratively and flexibly, but our independence and the knowledge that we have gained from working within those banks allows us to protect the interests of our clients from the institutional practices and incentives that give rise to conflicts of interests.