Community
We are committed to supporting the community in which we operate through charity and volunteering. We support:

Human Rights Watch
Human Rights Watch investigates and reports on abuses happening in all corners of the world. It consists of roughly 450 people of 70-plus nationalities who are country experts,
Read More
lawyers, journalists, and others who work to protect the most at risk, from vulnerable minorities and civilians in wartime, to refugees and children in need. Human Rights Watch directs its advocacy towards governments, armed groups and businesses, pushing them to change or enforce their laws, policies and practices. To ensure its independence, it refuses government funding and corporate ties. Christian is a member of the Advisory Board of Human Rights Watch Australia.
Read Less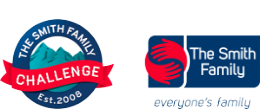 Smith Family Challenge
The Smith Family Challenge is an annual fundraising event that helps to break the cycle of disadvantage. The Challenge directly funds the Smith Family's Learning for Life programs,
Read More
which support children and young people to participate more fully in their education by providing innovative, evidence-based programs and emotional, practical and financial support throughout their schooling and tertiary education. Since 2008, the Challenge has raised over A$5 million, which equates to sponsoring close to 7,000 disadvantaged primary school students with their entire education for one year. VCA has raised over A$50,000 in the last two years for the Challenge.
Read Less

Art Gallery of NSW
The Art Gallery of NSW is the most important public art gallery in Sydney and one of the largest in Australia. It is home to a world-class collection of Australian,
Read More
Aboriginal, Asian and International art, ranging from iconic Australian paintings from the annals of art history to the some of the leading international artists of our time. VCA is a corporate sponsor of the Art Gallery Society, which supports the Art Gallery of NSW to raise funds to purchase works of art for the Gallery's permanent collections.
Read Less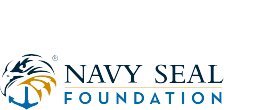 US Navy Seals Foundation
The Navy SEAL Foundation provides immediate and ongoing support and assistance to the Naval Special Warfare community and its families.
Read More
The Foundation has established a comprehensive set of programs specifically designed to improve health and welfare, build and enhance resiliency, empower and educate families and provide critical support during times of illness, injury, loss and transition. Christian is a mentor to the Foundation.
Read Less

Zambi Wildlife Project
Zambi Wildlife Retreat's mission is to help, rehabilitate, re-home and give shelter to misplaced, abused, injured, aged or homeless animals. Its focus is on exotic animals
Read More
needing retirement from zoo breeding programs, circus and private ownership, but it also provides care and shelter to domestics, farm animals and native wildlife. VCA is a sponsor of the Project.
Read Less